News
Auto Silicone Hose Becomes the Best Choice for Automobile Ho
The development of the industry allows the fast increase of economy. Therefore, more and more people start to buy automobiles. The demands for automotive radiators create great opportunities for the manufacturing of automobiles. Thus, the fast development of the automobile industry brings the opportunity for the hoses which are the automobile accessories. As a matter of fact, the hoses are very important accessories for the automobiles because they play the role of transferring oil, air, water, etc. which are important for the normal driving of the automobiles. It is tested that at least 20m hose can be used for one automobile. The number of newly manufactured automobiles is about 1,000 million in the world. That is to say, about 2,000 million meters of hose is used. The number of automobiles is still increasing by at least 10 million a year. Therefore, there is a huge market for the hose business.
The hose is designed to be used in different systems of the automobile. Therefore, the hoses are available in different types. The first type of hose is the fuel hose which has the advantage of lowering the fuel permeability to 0.004ml/cm2·24h. The type of hose is made from fluororubber, acrylate rubber, glass fiber, polyamide, nitrile rubber, etc. The materials allow the hose to have the features of low permeability and heat resistance.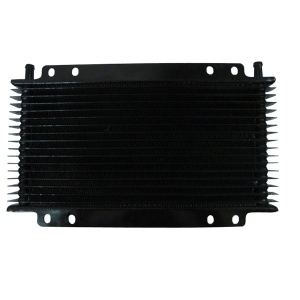 The second type of hose is the air conditioning hose which is a silicone hose. The silicone hose is manufactured into the auto silicone hose and the motorcycle silicone hose. The auto silicone hose is used for automobiles because it retains the feature of silicon and it is free from the sticky hose surafece. Pigmentation can be prevented by using the hose. The transmission oil cooler has the manufacturing principle that the outer surface of the hose is pressed with the resin composition containing inorganic layered compound to form an air insulation layer so that the hose can has the feature of air permeability prevention without exposing the silicon rubber. The auto silicon hose has the advantages of air permeability prevention, no aging, softness, high strength, pressure resistance, etc.
The mention hoses are typical types of auto silicone hoses. There are more types of automobile hoses which include radiator hoses, braking hoses, dynamic steering hoses, turbocharger hoses, etc. and most of these hoses adopt the auto silicone hose for better performance of the automobiles. Experience and tests show that the auto silicone hose has become the best choice for being used as the hoses for different systems of the automobiles due to its advantages.
Related articles: