News
Sophisticated water-cooled car radiator
Have a good call to pay tribute, to play well called plagiarism." - Show business phenomenon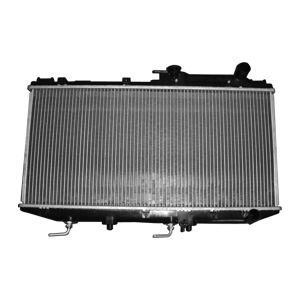 Radiator in the car and the host have reflected and have integrated water-cooled and water-cooled radiator common car radiator used with the same purpose, no match. But in the heat performance, presumably automotive cooling system has a more powerful effect too.
Integrated water cooler needs the water of this medium to the CPU heat to the cold row with rapid dissemination, this design is similar to the vehicle's cooling system. Is there a reference or to follow the author is unknown, but it is currently more cost-efficient and a cooling.
Mix together the car to talk with the host seem funny, but it also allows the majority of players from another angle to understand and weigh the functions and values of the host individual winners. There's been neglected core hardware performance issues such as excess supply are some of the issues of concern. Of course, the players have any other interesting analogy can also leave a message in the comments section.
Related articles: